The Self-Determined Learning Model of Instruction (SDLMI)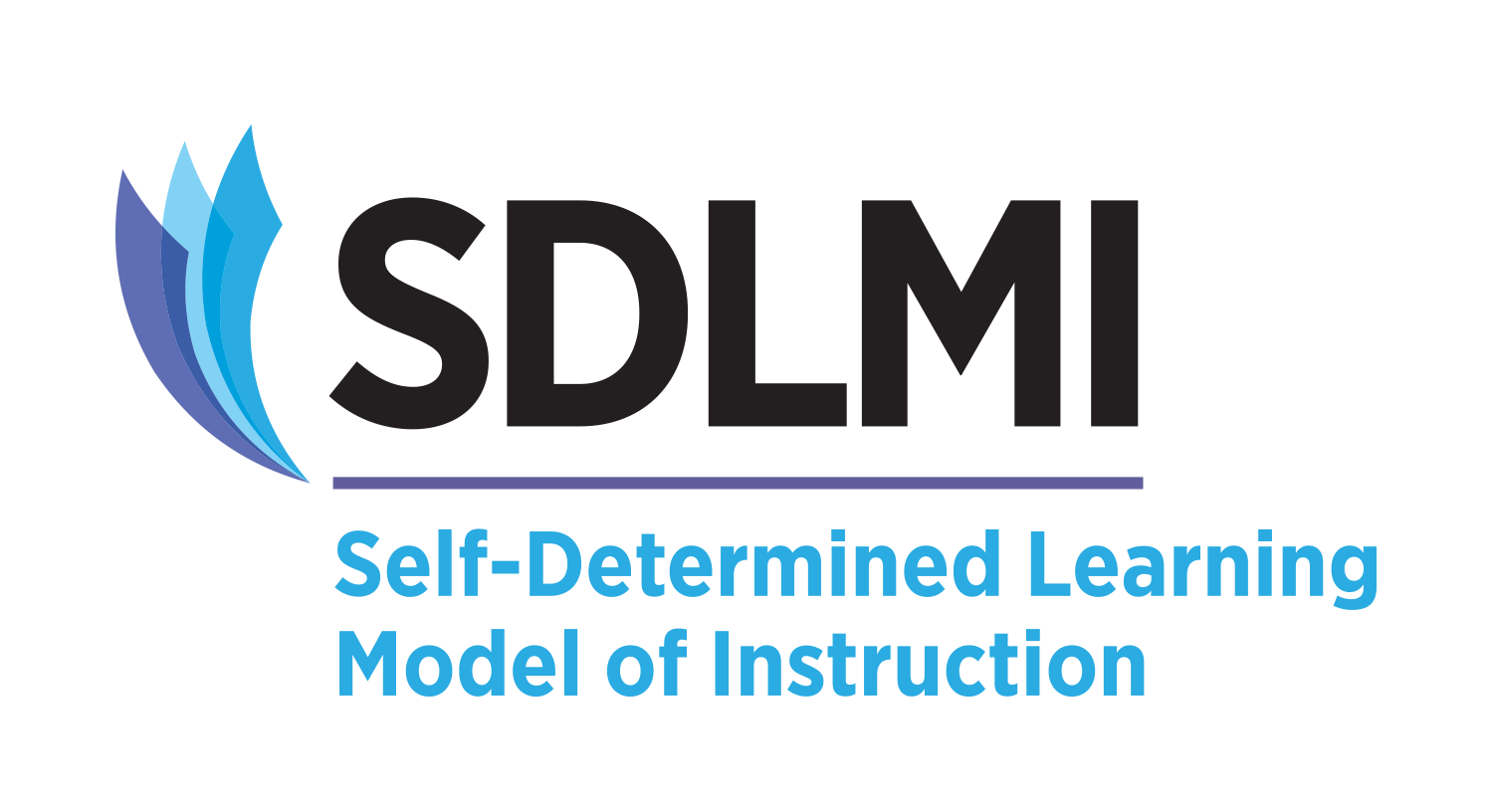 The Self-Determined Learning Model of Instruction (SDLMI) is used by teachers to enable students to:
Set goals
Make choices and decisions
Develop plans to reach goals
Track progress toward goals
In each phase, Student Questions guide students in solving the overall problem of each phase
Each Teacher Objective provides a roadmap for teachers supporting students to answer the Student Questions
Teachers use Educational Supports to provide instruction to answer Student Questions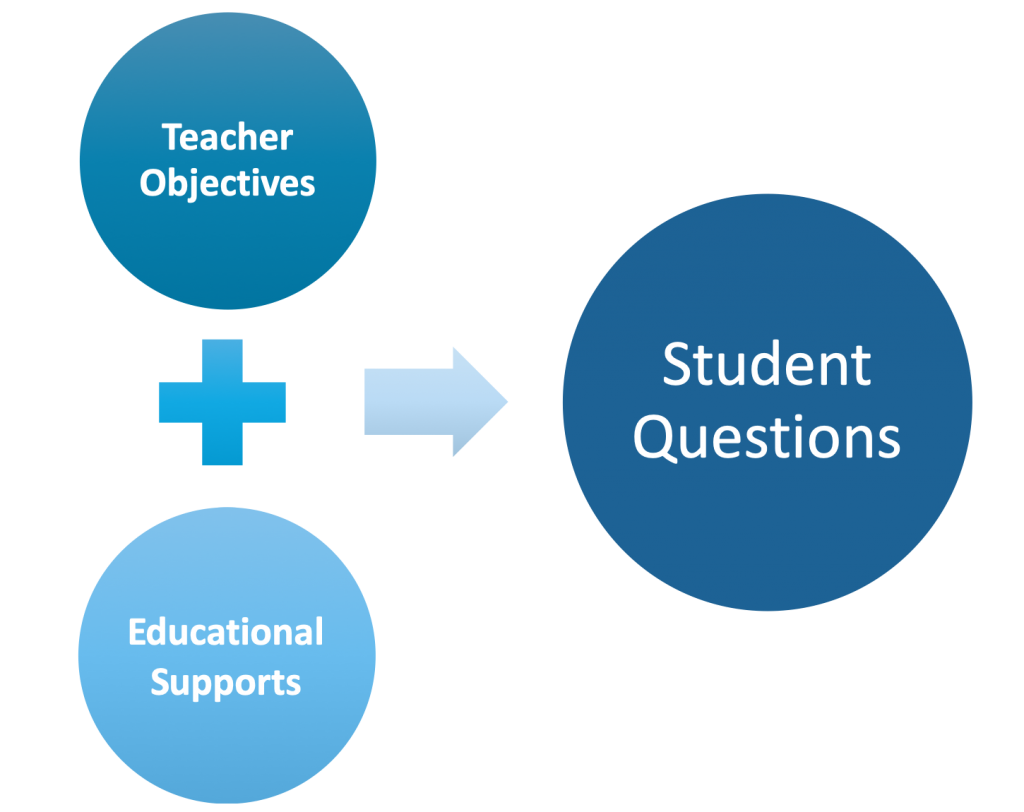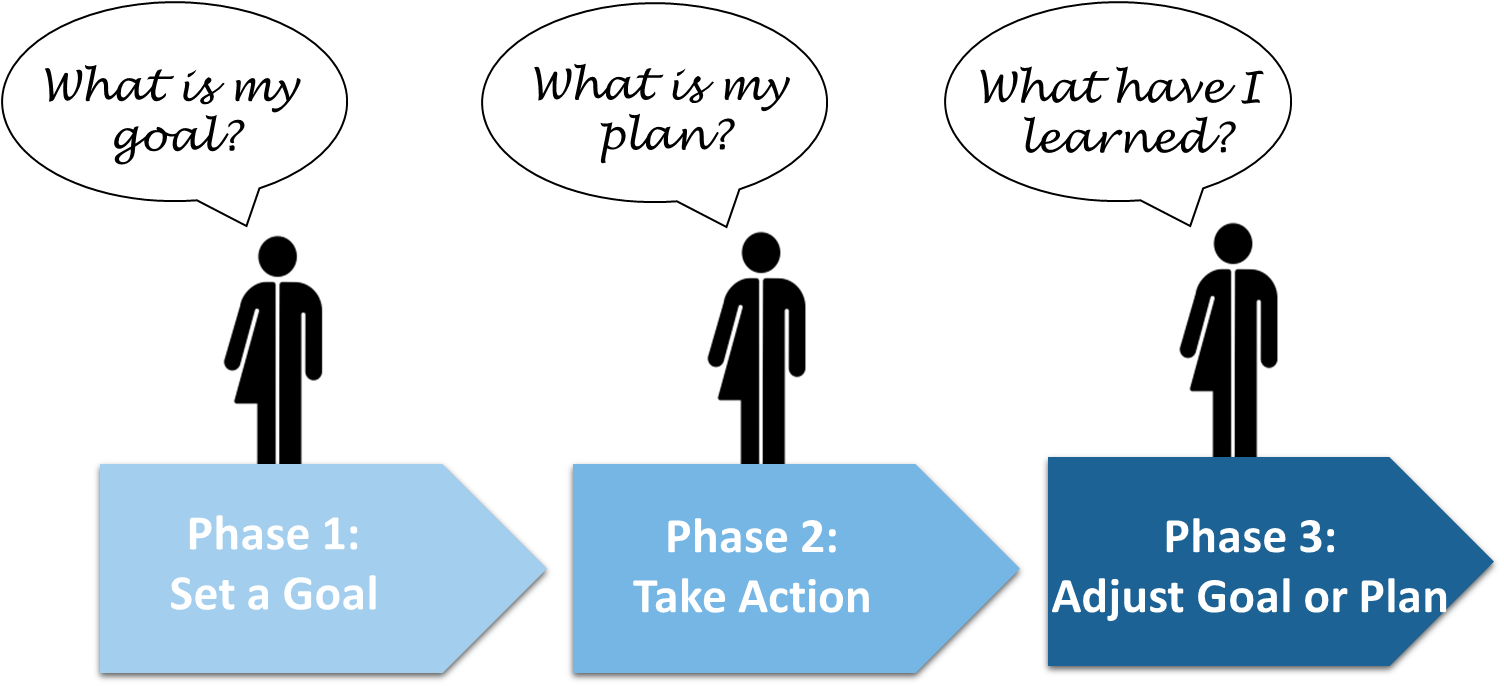 This Teacher's Guide describes the Self-Determined Learning Model of Instruction (SDLMI) and how teachers and other school personnel can use the model to support students with or without disabilities to:
✓ Learn and use skills that enable them to problem solve, leading to goal setting and attainment
✓ Identify meaningful learning goals across multiple curricular domains
✓ Make progress toward goals across multiple curricular domains
✓ Achieve more positive school and post-school outcomes
✓ Become more self-determined
While the teacher's guide is available to help illustrate how the SDLMI can work, it is intended as a supplement to expert led training through KUCDD.  To learn how to implement the SDLMI please contact us to discuss training options.
The purpose of the SDLMI Coaching Model is to ensure sustainable, systematic, and ongoing supports for facilitators so that they can improve their knowledge and skills in implementing the SDLMI with fidelity to benefit students' learning.
SDLMI Coaching Framework is composed of the six coaching principles and is intended to support coaches in providing effective coaching. It operationalizes actions associated with each principle.
SDLMI Coaching Stages is to actualize the coaching principles in practice through coaching tasks completed in four stages. The first occurs prior to an observation, the second stage during the observation and the last two stages (Reflect and Share) occur during the Coaching Session following the Coaching Observation.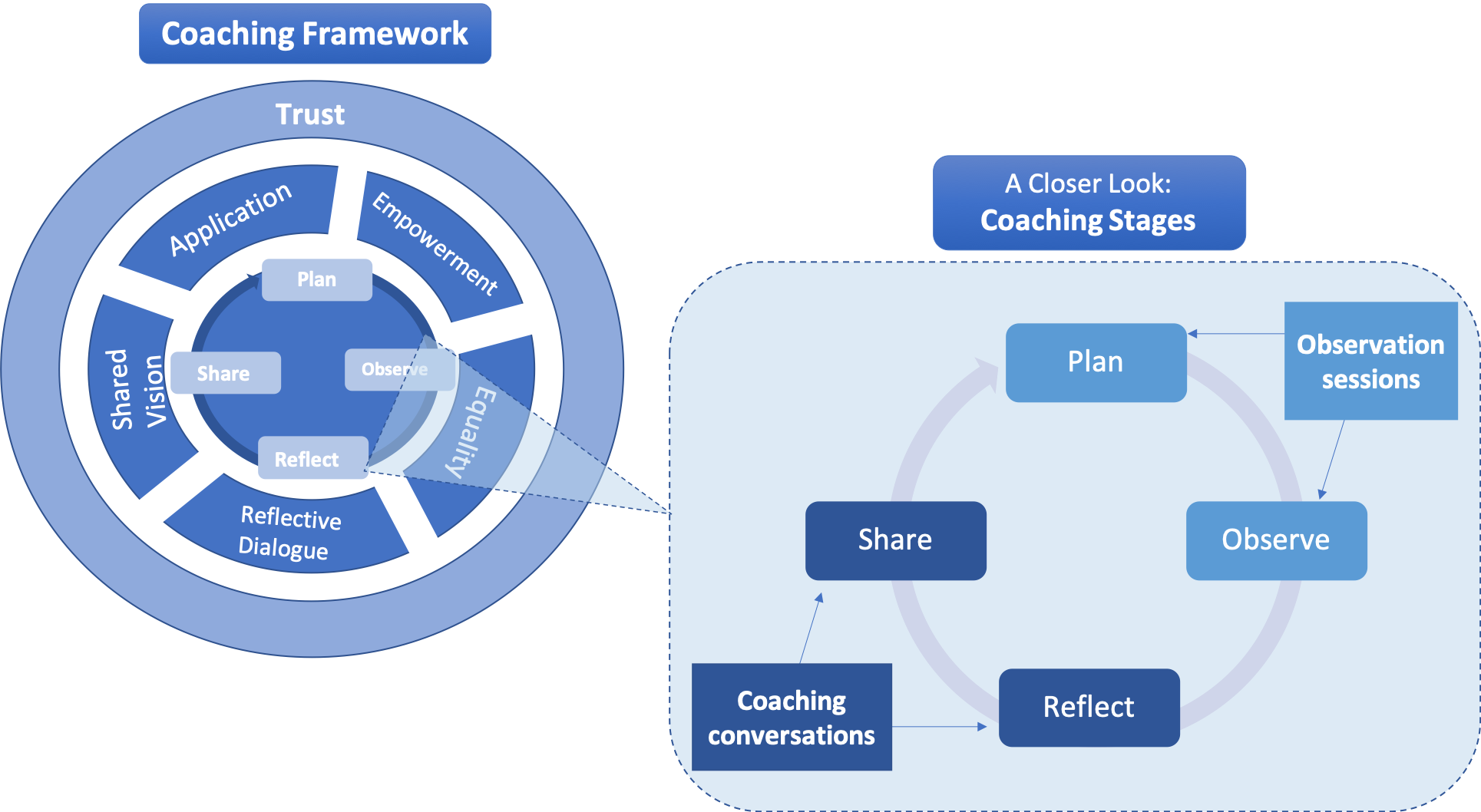 SDLMI Frequently Asked Questions (FAQs)
The Self-Determined Career Design Model (SDCDM)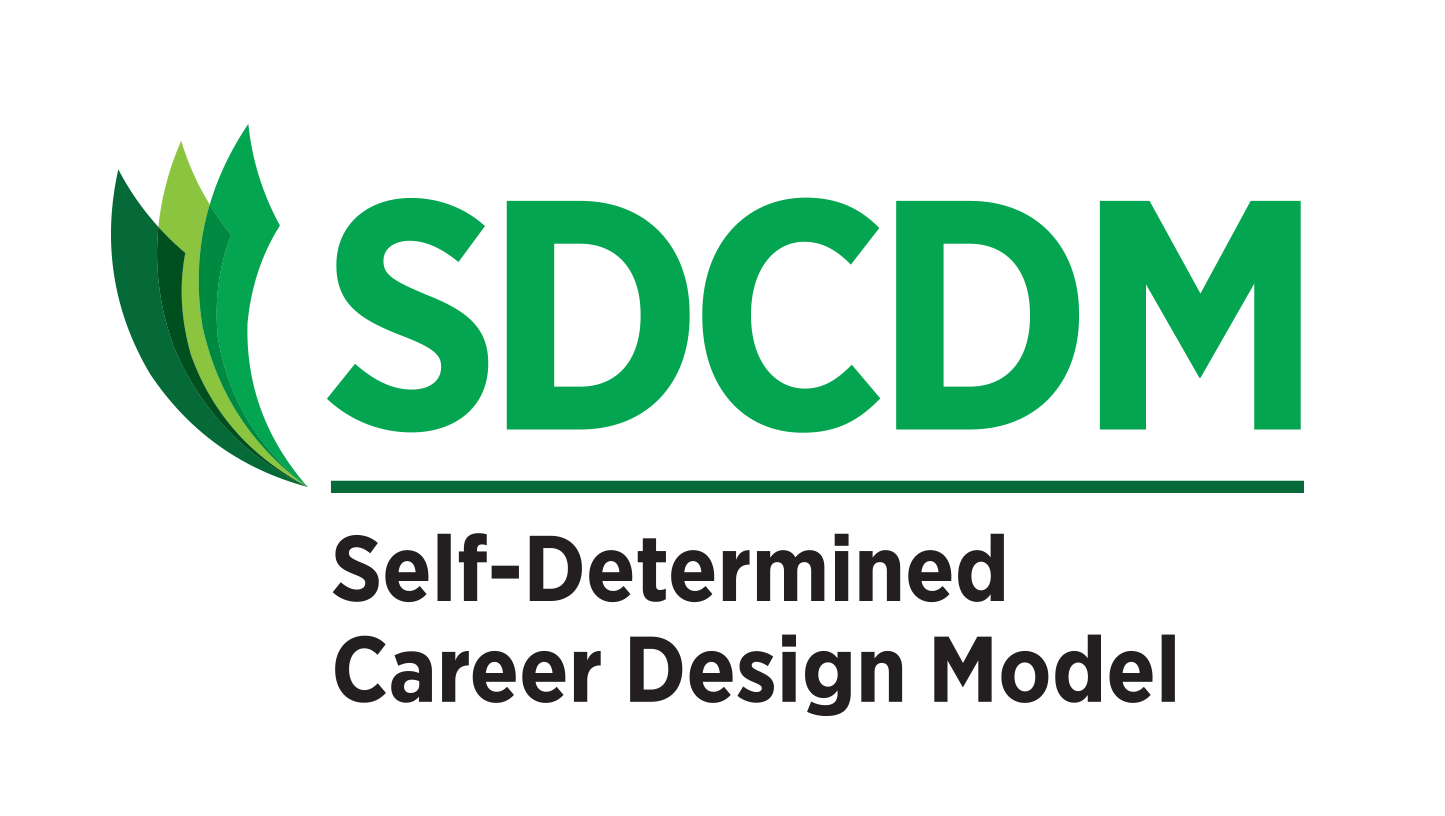 The Self-Determined Career Design Model is used by facilitators (support providers, community service providers, career counselors, etc.) to enable individuals to:
Set career-related goals
Make career-related choices and decisions
Develop plans and implement to reach career-related goals
Self-reflect on progress toward career-related goals
In each phase, Person Questions guide individuals in solving the overall problem of each phase
Each Facilitator Objective provides a roadmap for facilitators supporting individuals to answer the Person Questions
Facilitators use Employment Supports as suggested activities that facilitators can use to meet the Facilitator Objectives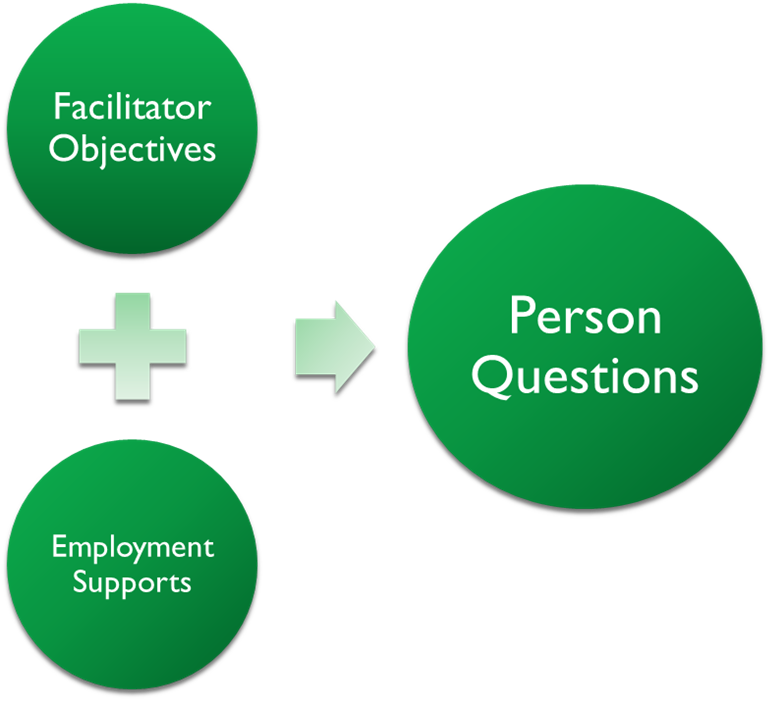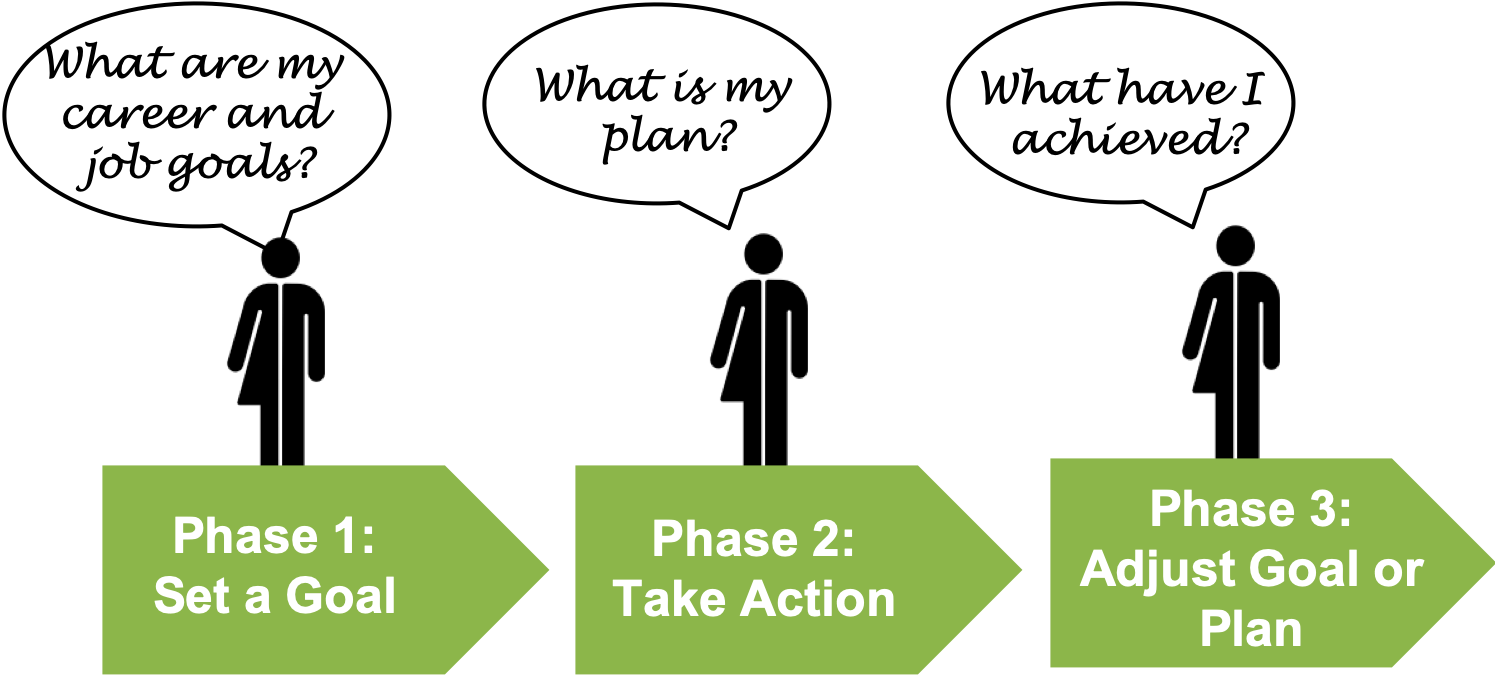 SDCDM Frequently Asked Questions (FAQs)